Bunny Mellon's Former Antigua Property Is Being Offered for $25 Million
Here's a look at the stunning island peninsula.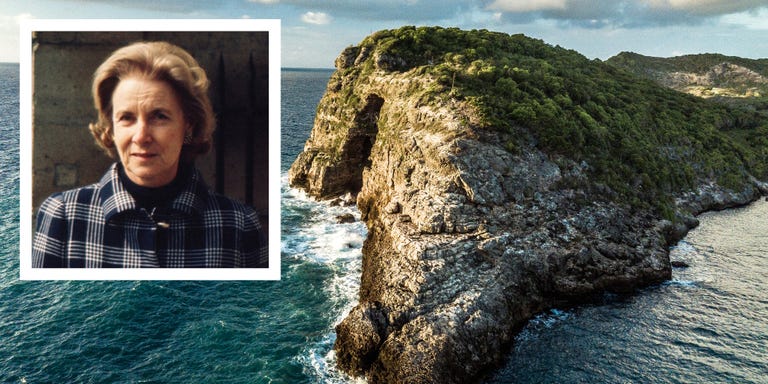 GETTY; HALF MOON BAY ANTIGUA
Philanthropist Rachel "Bunny" Lambert Mellon, who died in 2014, once owned 27 acres on Half Moon Bay in Antigua. Now, three acres of that land is being offered for $25 million.
Half Moon Bay Antigua, which is developing a 132-acre resort that is slated to open in 2021 under Rosewood management, is selling three acres of a parcel it acquired in 2016. 
The peninsula (above left) is across the bay from Mellon's home, which fashion designer Tory Burch now reportedly owns, and Mellon acquired it to save it from development and preserve the view from her estate, according to William K. Anderson, chief executive officer of Half Moon Bay Antigua.
When asked about how the developers settled on the price, Anderson said they "couldn't find a comparable level of property in the Caribbean, and we landed on the fact that this site was so unique that ultimately it would serve an ultra-luxury project."
The parcel is the crown jewel among 10 to 14 lots that Half Moon Bay Antigua is offering. All will offer privileges at the forthcoming resort that will include 47 pavilion-style suites, two pools and restaurants, on-site organic farm, fitness center, tennis courts, and spa.
While one local real-estate source called the $25-million price tag "fanciful," another source said that "several very high-profile tech titans" have already looked at the property.